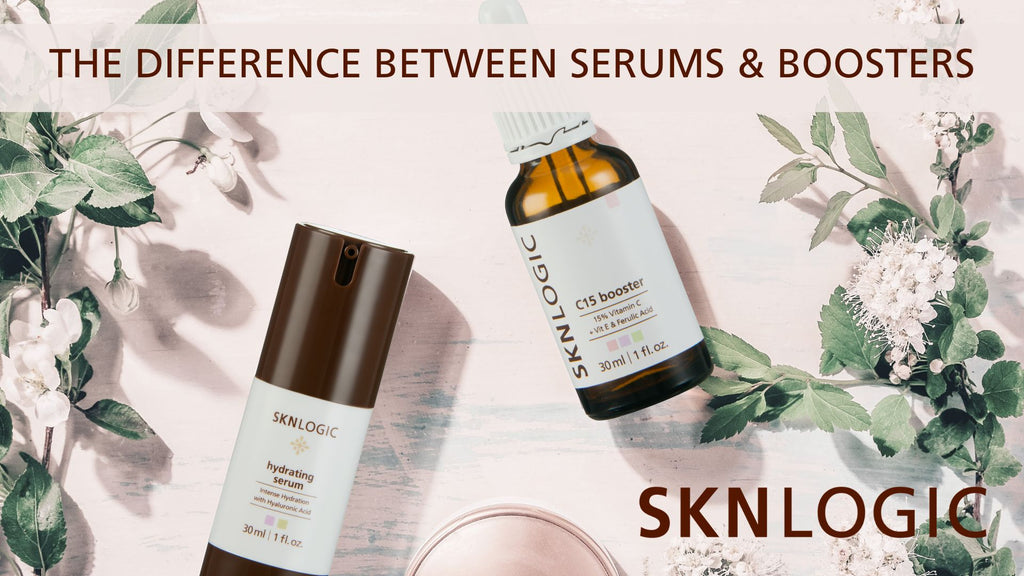 The difference between serums and boosters
August 17, 2023
The difference between serums and boosters. 
Serums: Application
A serum like our Hydrating Serum is able to hydrate more effectively than even the heaviest creams. The molecules are able to truly penetrate the skin and hydrate on the deepest level, while the heavier creams more so sit on those top layers.
This does not mean that one replaces the other, while a serum like our Hydrating serum works to draw moisture into the skin, a moisturiser helps to lock in that moisture so that it does not evaporate.
OTHER TREATMENT PRODUCTS
Our treatments are specially formulated to address a specific skin concerns. We offer treatments for multiple skin concerns, such as for those trying to tackle stubborn breakouts and blackheads, or fine lines, wrinkles and other signs of ageing or uneven skin tone and hyperpigmentation. Our treatment products include thicker cream like products such as Clarify for problematic skin, Boost for dehydrated and to combat the signs of ageing and Diminish day and Night for hyperpigmented skin.
We also have thinner treatments that would fall in between a serum and a treatment such as Multi Active Lotion, this is applied only two – three times a week and is a concentrated treatment product to combat most skin concerns and
brings visible results by renewing layers of the skin (similar to the way that a chemical peel works).
USING SERUMS, BOOSTERS & TREATMENTS
Our boosters and serums are made to be versatile! They can be layered in any fashion once or twice per day, or used on alternate days, or you can apply one or more in the morning and different ones at night. There really is no single right way; everything is adaptable as you develop the method and frequency of application that you discover works best.
The routine below is a step-by-step example of how you could add one or more of these products to your morning and evening skin care routines. 

Daily Morning and Night Routine:
Step 1: Cleanser
Step 2: Toner
Step 3: Booster
Step 4: Layer treatments and serums as required in order from thinnest to thickest texture.
Step 5: Eye cream or Eye gel
Step 6: Face Oil and/or Moisturiser.
Step 7: Protect SPF 40 (during the day only).